Vremea in Iasi
Acum: 3 °C

Astazi: Max: 6 °C
Min: 1 °C

Maine: Max: 6 °C
Min: -2 °C
CURS VALUTAR

1 CHF = 3.9727 LEI

1 EUR = 4.6614 LEI

1 GBP = 5.2814 LEI

1 MDL = 0.2250 LEI

1 USD = 3.7984 LEI

1 XAU = 163.0820 LEI

1 AED = 1.0341 LEI

1 AUD = 3.0446 LEI

1 BGN = 2.3834 LEI
1 BRL = 1.1846 LEI

1 CAD = 3.0592 LEI

1 CHF = 3.9727 LEI

1 CNY = 0.5937 LEI

1 CZK = 0.1834 LEI

1 DKK = 0.6259 LEI

1 EGP = 0.2144 LEI

1 EUR = 4.6614 LEI

1 GBP = 5.2814 LEI
1 HRK = 0.6265 LEI

1 HUF = 1.5077 LEI

1 INR = 0.0596 LEI

1 JPY = 3.4322 LEI

1 KRW = 0.3565 LEI

1 MDL = 0.2250 LEI

1 MXN = 0.2042 LEI

1 NOK = 0.4843 LEI

1 NZD = 2.7707 LEI

1 PLN = 1.1167 LEI

1 RSD = 0.0393 LEI

1 RUB = 0.0671 LEI

1 SEK = 0.4742 LEI
1 THB = 0.1191 LEI

1 TRY = 1.0030 LEI

1 UAH = 0.1323 LEI

1 USD = 3.7984 LEI

1 XAU = 163.0820 LEI
STIRI LOCALE
SOCIAL
06-06-2017, ora 08:29
Ce scrie presa britanica despre ieseanul care a aruncat cu lazi intr-unul din atacatorii din Londra
Articol de Madalina Irimia
Florin Morariu, care a aruncat cu lazi intr-unul din atacatorii de la Londra, a starnit admiratia unei lumi intregi. Presa internationala a relatat pe larg povestea sa.
"Am ramas uimit de curajul de care a dat dovada ofiterul, care s-a grabit sa se apropie de atacatori, gandindu-se numai sa-i protejeze pe cei din jurul sau", sustine Comisarul Adjunct al Politiei Metropolitane, Mark Rowley.
Florin, un tanar 32 de ani din Iasi, care lucreaza ca brutar la Londra, a vazut sambata seara cu ochii lui fata sinistra a terorismului. Era de serviciu impreuna cu alti doi conationali, cand mai multi indivizi inarmati au inceput sa atace trecatorii.
Romanul nu s-a lasat intimidat de atactatorii, care ucideau cu sange rece pe oricine prindeau in cale, ci a pornit pe urmele lor.
Despre fapta sa, un oficial britanic sustine ca Florin a dat dovada de "un curaj enorm de a infrunta pericolul", a declarat un ofiter al politiei britanice. "Curajul sau ne-a demonstrat ca este exceptional si asta ma face sa ma simt extrem de mandru", a adaugat ofiterul Crowther.
In ciuda faptului ca romanul a fost ranit usor, el a continuat sa-i infrunte pe atacatori. "Eu cred ca Florin este un erou. A dat dovada de mult curaj atunci cand l-a atacat pe unul dintre teroristi si a fost in stare sa continue lupta", scrie un internaut.
In plus, Florin a adapostit 20 de trecatori aveau nevoie sa se salveze din calea atacatorilor. "Ai tot respectul meu", scrie o alta persoana, citata de The Telegraph. "Un curajos brutar roman a lovit un terorist cu o lada in cap, inainte de a oferi adapost la 20 de oameni speriati. A fost privit ca un erou pe retelele de socializare" a scris The Telegraph.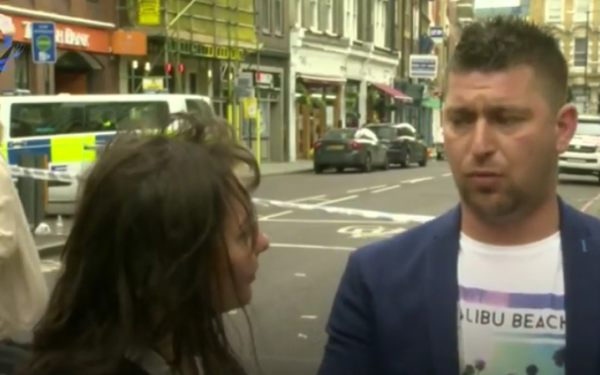 Urmareste CronicadeIasi pe FACEBOOK!